Tata Crucible Campus Edition 2018 – Ghaziabad – Preliminary Round Questions
Results:
WINNER : IMT Ghaziabad – Neelesh Gupta and Abhilash Mankar
RUNNER UP : Shiv Nadar University – Siddharth Rao and Visrudh V.
Preliminary Round Questions:
Q.1. Which Hollywood superstar owns a production house called 'Playtone Production Company'?
Ans. Tom Hanks
Q.2. Which Indian, who was also the richest man in the world in 1937, appeared on the cover of the Time magazine?
Ans. Nizam of Hyderabad 
Q.3. Which international voluntary organization was founded by the former French minister for foreign affairs Bernard Kouchner?
Ans. Doctors Without Borders 
Q.4. Jean-Baptiste Say coined this word in 1800 which meant
"one who undertakes an enterprise"?
Ans. Entrepreneur 
Q.5. Identify this logo from the hospitality business.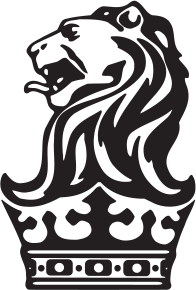 Ans. Ritz Carlton 
Q.6. Which management guru explained 'Synergy as 2+2 = 5'?
Ans. Igor Ansoff 
Q.7.With which fast food chain would you associate this tagline "Where is the Beef"?
Ans. Wendy's 
Q.8. Identify this entity from its logo?
Ans. Vendata
Q.9. Which departmental store was started as 'The Golden Rule
Stores' and even had the great Sam Walton as an employee at one point of time?
Ans. J.C.Penny 
Q.10.Which company is known as the "Time-maker" and its name means exquisite, minute, and success in Japanese?
Ans. Seiko
Q.11. Identify this from the travel business.
Ans. Thomas Cook
Q.12. In tire industry, what are OTR tires?
Ans. On The Road 
Q.13. Which company started as 'Legend Computers'?
Ans. Lenovo
Q.14. "The importance of money flows from it being a link between the present and the future". Which famous economist made the above statement?
Ans. John Maynard Keynes 
Q.15. Identify this from the automobile business.
Ans. Lexus 
Q.16.Which American shoe company is named after a corn dish used to feed pet dogs?
Ans. Hush Puppies
Q.17. Which well known TV anchor is the author of this book?
Ans. Rajdeep Sardesai 
Q.18. What first appeared in the UK market in 1968 with the suffix
'Ultra'? In the 90s it was reformulated as 'Futur'.
Ans. Ariel 
Q.19. Which sports goods company owns the range of products under the name Ballistic, Stealth, Atomic and Velocity?
Ans. Puma 
Q.20. Which company has manufactured this particular game for the Indian audience?
Ans. Zynga