Tata Crucible Campus Edition 2018 – Indore – Preliminary Round Questions
Results:
WINNER : IIM Indore – Divij Santosh and Leo Francis
RUNNER UP : IIM Indore – Chetan Shenoy and Vishnu S
Preliminary Round Questions:
Q.1. Which Delhi based Indian sports manufacturer has a sister concern by the name of EnkayIndia Rubber Company Pvt Ltd and is headed by Narendra Kumar Jain?
Ans. Cosco
Q.2. Mangalore Refinery and Petrochemicals Limited, Tripura Power Company, Petro Additions Limited and Videshare are all subsidiaries of which Indian giant?
Ans. ONGC
Q.3. Which 105-year-old building materials company was founded by Adolf Gygi as AargauischePortlandcementfabrikHolderbank-Wildegg" in Switzerland and made huge news in 2014?
Ans. Holcim
Q.4. Which for-profit educational organization founded by Sebastian Thrun, David Stavens, and Mike Sokolsky is the outgrowth of free computer science classes offered in 2011 through Stanford University?
Ans. Udacity
Q.5. 'Every Little Helps' is the slogan of which retail company?
Ans. Tesco
Q.6. 'Let Truth Prevail' is which publication in India?
Ans. Times of India
Q.7. The logo is also known as the 'Bow Tie Emblem', and was used in 1913 by the founder William Durant who first saw this in a French Hotel. Which company is this?
Ans. Chevrolet
Q.8. Which company's FoMoCo parts division sells aftermarket parts under the Motorcraft brand name?
Ans. Ford
Q.9. What was founded by Muhammad Ali Jinnah in 1941 as a mouthpiece for the Muslim League during the freedom struggle days and is a large revenue generator in Pakistan?
Ans. Dawn Newspaper
Q.10. In 1917, the brand started using L.S.M.F.T on each of its packaging. If M.F.T. stood for means fine tobacco. What does L.S. stand for, which is also the name of the brand now owned by American Tobacco Company?
Ans. Lucky Strike
Q.11. Which sportsperson would you associate with this logo?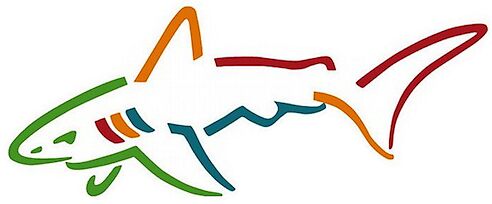 Ans. Greg Norman
Q.12. With whom would you associate this object?
Ans. Seth Godin
Q.13. Which famous beverage company was founded by this man?
Ans. Paper Boat
Q.14. Which eponymous brand was founded by this man?
Ans. Hugo Boss
Q.15. Who is the US President here in this Van Heusen print ad?
Ans. Ronald Reagan
Q.16. Who owns this brand?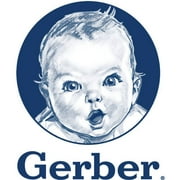 Ans. Nestle
Q.17. Which bank has this logo?
Ans. Natwest
Q.18. Which retail chain has this identity?
Ans. Target
Q.19. Which news agency has this identity?
Ans. Al Jazeera
Q.20. Which famous airline in India, started by Rahul Bhatia, is owned by Interglobe Aviation?
Ans. Indigo