Tata Crucible Campus Edition 2017 – International Finals Questions
Results:
WINNER : AFMC – Anmol Dhawan and Prabhav Vasistha
RUNNER UP : SP Jian Scool of Global Management- Sumanta Deb and Gurtejbir Sandhu
International Finals Questions:
Q.1. The term was an investor by Benjamin Graham and his followers, most notably Warren Buffett. It is a principle of investing in which an investor only purchases securities when the market price is significantly below its intrinsic value.
Ans. Margin of Safety
Q.2. An aircraft company has diversified and created these Ski-Doo. They are famously called Ski Bomb. Which company?
Ans. Bombardier
Q.3. A person named Harvey Kennedy popularised what is known as the Aglet. In Rome, this was even made of Gold and Silver, while Saddam Hussein supposedly had one with diamonds. What is the Aglet?
Ans. A metal or plastic tube fixed round each end of a shoelace
Q.4. These are places to stay in Netherlands. As these do not have any use now, they are being given on rent. What?
Ans. Prisons
Q.5. Connect.
Ans. Yammer, Microsoft
Q.6. What do they do with the recyled plastic?
Ans. Create polyester yarn
Q.7. Academics believe that Tellson's Bank referenced in this book is based on Child & Co., a private bank based on Fleet Street which is now a part of the Royal Bank of Scotland group. Which book?
Ans. A Tale of Two Cities, Charles Dickens
Q.8. What is this?
Ans. Canned Fresh Air
Q.9. Lateral connect.
Ans. Amazon
Q.10. An engineer with CBS came up with this 'sound' idea called the L Track. Often experienced by us in modern sitcoms what was this?
Ans. Laughter
Q.11. Identify the location of Mcdonalds.
Ans. Vatican City
Q.12. What was the contribution of a lady named Carmela Vitale to the world of pizzas and cakes?
Ans. Plastic 3-legged tripod stool in Pizza Boxes
Q.13. A 1973 illustration of what?
Ans. Internet Protocol
Q.14. What is so special about it?
Ans. 3D Printed Office
Q.15. It is a campaign called 'Battle of Balconies'. What is this campaign for?
Ans. Brexit Vote
Q.16. Connect.
Ans. TIME 
Q.17. This is a new concept of wearble technology designed by Tata in association with which University?
Ans. Harvard University
Q.18. What is this?
Ans. Coat of Arms of Champagne 
Bonus Question: What is agraffe?
Ans. The wire cage that keeps the cork in a bottle of champagne
Q.19. From the world of DIY, which company is associated with Tinker Board?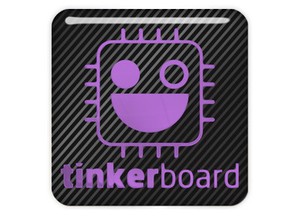 Ans. Asus
Bonus Question: ASUS notebooks have been tested in the most punishing of conditions and reboot at low temperatures. Why?
Ans. They are first laptops to reboot at Mount Everest
Q.20. Who owns Third Rock- a radio station?
Ans. NASA
Audience Questions:
Q.1. Question on Nelson Bonds.
Q.2. Question on Switzerland's referundum on basic income plan
Q.3. What does NIR stand for? It is a new concept in investments from Japan?
Ans. Negative Interest Rate
Q.4. That's Not How We Do It Here! was written by this Havard Buisness author. Who?
Ans. John Kotter
Q.5. Question on Floating Banks in Greece
Q.6. JP Morgan Chase gives debit cards called 'Release Cards' to who?
Ans. Prisoners