Tata Crucible Campus Edition 2017 – Patna – Regional  Round Questions
Results:
WINNER: Chanakya National Law Univ. – Raj Vardhan and Ms. Riya Chouksey
RUNNER UP: IIT Patna – Ravi Kumar and Ravi Anand
Regional Round Questions:
Q.1. It started off as a home bakery in Kolkata in 1892, making biscuits for officers of the British Raj and their families. After being acquired by the Chugh Brothers and then with an Englishman called CH Holmes, it was renamed to its current name.
Ans. Britannia
Q.2. Connect question on Axe deodrants. 
Q.3. The process by which an underwriter attempts to determine at what price to offer an IPO based on demand from institutional investors.
Ans. Book Building
Q.4. This Tata company will acquire 100 per cent equity in Odisha-based Brahmani River Pellets (BRPL) for an enterprise value of Rs.900 crore in a bid to secure raw material and reduce costs at its Kalinganagar unit in Odisha. Which one?
Ans. Tata Steel
Q.5. Identify the logo.
Ans. Pradhan Mantri Jan–Dhan Yojana (PMJDY)
Q.6. This person created tyres, which became very popular with aircrafts. Identify. (Pic.)
Ans. Dunlop
Q.7. Connect.
Ans. L'Oréal
Q.8. Which Telecom company recently announced acquisition of Telenor India?
Ans. Bharati Airtel
Q.9. This Tata brand is NDTV Entry Hatchback of the year 2017.
Ans. Tiago
Q.10. This brand belongs to the JK group. It has its origins in a wool mill in Thane. Built by a member of Wadia family, they used make clothes for Indian army soldiers. It was later renamed _____ Woollen Mills?
Ans. Raymonds
Q.11. Which company is this?
Ans. Western Digital
Q.12. Connect
Ans. Youtube
Q.13. Question on Frederick Winslow Taylor Theory.
Q.14. He was considered one of India's best managers. He led Tata Steel for many years. Who is this great Indian leader?
Ans. Russi Mody
Q.15. The Louvre estimated that 80 percent of its visitors come principally to see this. What?
Ans. Mona Lisa
Q.16. Two people who started specialising in Mother Board technology in a small garage. Identify.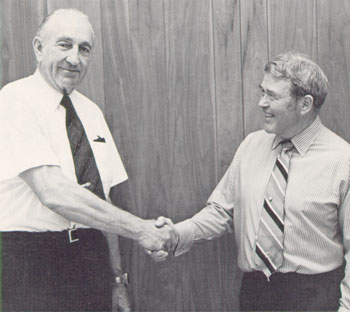 Ans. Hewlett Peckard
Q.17. Question on Mile High Club.
Q.18. Junglee Music is a brand from ____?
Ans. Times Music
Q.19. "To my friends my work is done- Why wait? GE" were his last words.
Ans. George Eastman
Q.20. This is a famous soap brand. The picture was a trademark in 1895. They started making soda. Which famous company is this?
Ans. Henkel Bleich Soda