Tata Crucible Campus Edition 2017 – Delhi – Preliminary Round Questions
Results:
WINNER: St. Stephen's College – Apratim Chandra and Antony Paul
RUNNER UP: Dyal Singh College – Akash Verma and Abhishek. P
Preliminary Round Questions:
Q.1. Upansna Taku & Bipin Preet Singh founded which mobile digital wallet?(Hint: quickest wallet)
Ans. Mobikwik
Q.2. FF91 car claimed to be faster than Tesla. Its is named after which famous Scientist?
Ans. Faraday
Q.3. Google AdSense banned 2 words? Identify?
Ans. Fake News
Q.4. Identify the logo:
Ans. Glenmark
Q.5. Fly-fi, free Wi-fi provided by which airline?
(Hint 1: Budget Airline, Hint 2: Not Indian)
Ans. JetBlue
Q.6. Book by ——— is a $1,500-a-month contract-free service that the manufacturer says will eliminate the hassle that comes with owning a vehicle. (Hint: Book C_______)
Ans. Cadillac
Q.7. Identify the RBI Governor:
Ans. Bimal Jalan
Q.8. Switch is an online game service by which company?
Q.9. Recognizing the vast potential of artificial intelligence to affect the public interest, the John S. and James L. Knight Foundation, Omidyar Network,  and others have formed a $27 million fund to apply the humanities, the social sciences and other disciplines to the development of AI. Name the major founder other than the above.
(Hint: in connection with a large professional networking company)
Q.10. Identify the personality. (Hint: Head of a famous College, Also a Board member of Tata Sons)
Q.11. Microbus or ID Buzz is by which car maker. Said to be the car of the future. (Hint: German Manufacturer famos for building small cars)
Ans. Volkswagen 
Q.12. Glu Mobile was acquired by Plain Vanilla. Name their most famous mobile application?
Ans. QuizUp
Q.13
.
Mondelez International launched this in the indian market to compete with Snickers and Mars. (
Hint: 4 letter word)
Ans. Fuse (by Cadbury)
Q.14. 
Identify the campaign.
Ans. Incredible India
Q.15. Question on Second Life.
Q.16. 
TPP is a trade agreement between countries (not inclusive of China). Expand TP if P in TPP stands for partnership. 
Ans. Trans Pacific
Q.17. 
18. E
xtracted via hydro or steam distillation. Famous Worldwide. 'Degs & Bopka'. (Hint: Link with Lucknow)
Ans. Ittar/ atar/ Perfume
Q.18. Identify ____ Labs. A pharmaceutical company.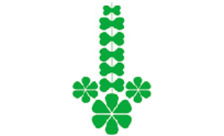 Ans. Lupin Labs 
Questions contributed by Pranav Taneja